Discover more from Inside Medicine
Merging what I'm seeing in the ER with rigorous deep-dives on the very latest medical and public health data. I want you to know what really matters.
Over 35,000 subscribers
I'm a physician and a parent. I won't vaccinate my 3-year-old until the data are solid
The FDA has asked Pfizer to submit for emergency authorization of its Covid-19 vaccine despite trial data indicating inadequate protection to children 2-4.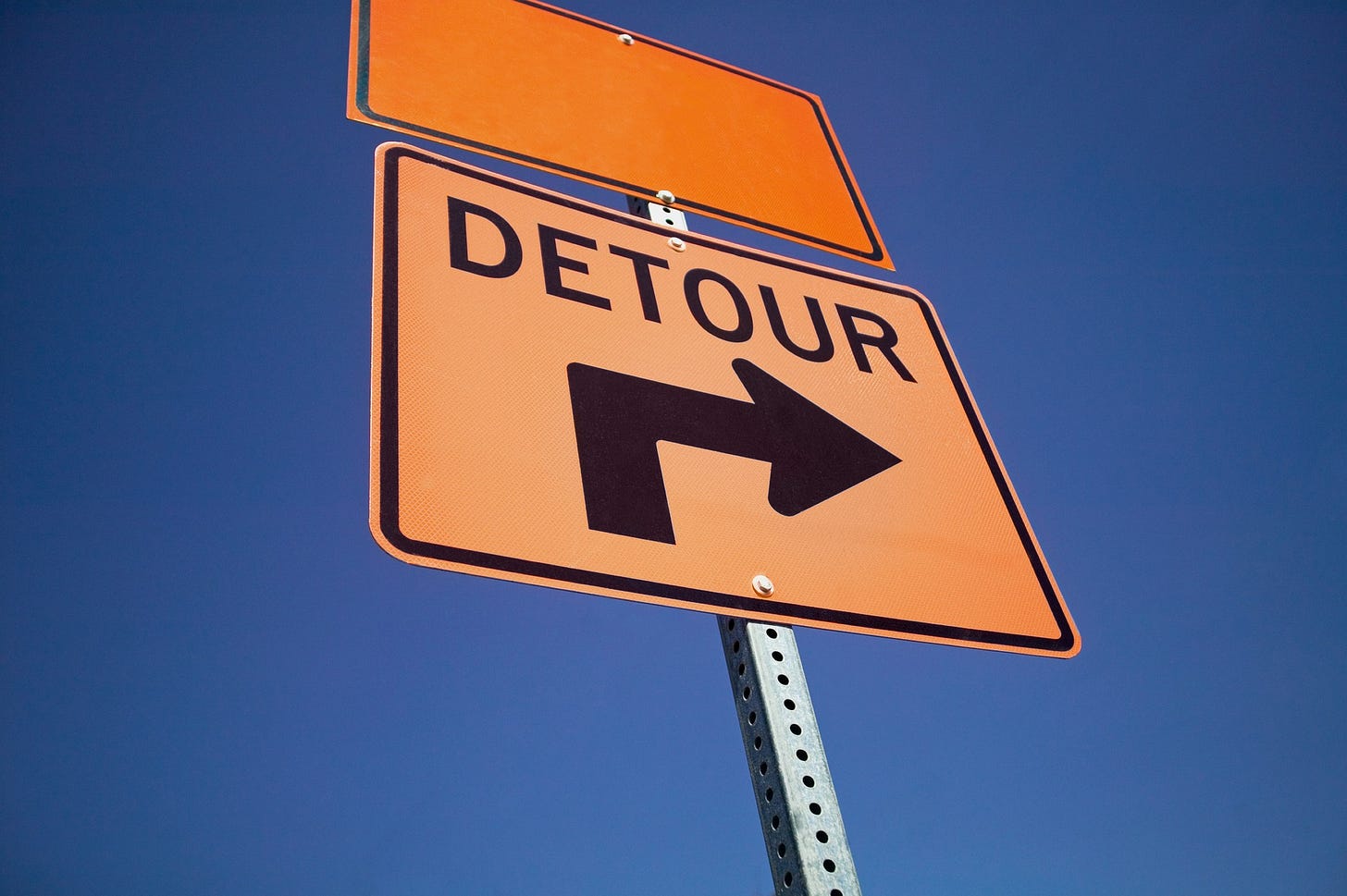 Note: This article was published before Pfizer and the FDA abandoned a plan that would have sought emergency use authorization for a Covid-19 vaccine in children under age 5, prior to completing collection of all necessary efficacy data. That plan was later scrapped.
I'm a physician, a public health researcher, and a parent. If I had a child over the age of 5, they would already be fully vaccinated against Covid-19. The vaccines are safe and they have been shown to be associated with far lower odds of hospitalization and death. Anyone arguing otherwise simply hasn't understood the data correctly. The benefits tower over the risks.
As it happens, though, I have a 3-year-old daughter. (Actually, she's 3 and three-quarters, she would like me to say). Will we vaccinate her with 2 doses of Pfizer's Covid-19 vaccine if the FDA and CDC authorizes its use this month? Absolutely not. Not unless there are actual data showing the vaccine is certain to work for her. So far, such data do not exist or are not public.
•••
Ironically, if she were under the age of 2, we would vaccinate her, if the FDA and CDC were soon to allow it. Why the difference? Because, messy or not, that's simply what the data show. And in this household, we go by the data.
…Such that there are any data at all! In December, Pfizer announced via press release that its clinical trial for children under age 5 had generated mixed results. For children ages 6- to 24- months, the vaccine had succeeded in providing an adequate immune response. But in children ages 2-4, the trial had failed; not enough children ages 2-4 had been found to have antibody levels high enough to reasonably infer adequate protection against Covid-19.
That was a crushing setback. It physically hurt me when I read it. (I am so ready for my daughter to be safely vaccinated!) The one upside, though, was that if the public was paying attention, they got to see the scientific process at work. We didn't like the outcomes, but we couldn't just ignore them. That's science. We ask questions and act on the answers. If we don't like the answers, we don't get to pretend we never asked.
Based on the December data, Pfizer didn't move forward with an EUA for either of the two age cohorts. But Pfizer's unified decision to forego an EUA for both age groups didn't make sense to me. If the trial had succeeded in the younger age group, why not proceed with an EUA for them? There are 5.6 million of US children in this age group, and children under age 2 appear to account for 25% of all pediatric deaths for Covid-19. Children like mine would have to wait, but it would mean that 87% of children would have access to the vaccine.
Instead, Pfizer set out to study a 3rd dose in all ages (including in children 5-12 whom the 2-dose series has been found to work exceedingly well without the need for a 3rd dose to prevent bad outcomes). The only public health rationale I can think of is that it would be simpler for parents to hear one consistent message: your kids need 3 doses. But the reality is, that 2 doses of the 10-microgram injection is apparently enough for children ages 5 and older, and 2 doses of the 3-microgram injection is apparently enough for children under age 2. The only initial mRNA vaccine regimen that has failed (among any age group, including adults) has been the 2-dose series of the 3-microgram injection in children ages 2-4. Pfizer could have decided to study a 2-dose series of the 10-microgram injection for the 3-4- year-olds (i.e. the same dose that millions of children up to age 12 have safely received). If that worked, all children would be able to be vaccinated with a 2-dose series, 3 micrograms for children under age 2, and 10 micrograms for all other kids. Instead, Pfizer hoped that a 3-dose series might unify things.
Sorry, but unity is not the goal. Safety and efficacy are. Pandemics are messy. I'd rather have pediatricians spend a few minutes with parents helping them understand everything than endure months of delays just so that the conversations (and public communications) can be a bit smoother.
Now, the FDA has asked Pfizer to send it an EUA application for the 2-dose series for all children under age 5, even though 2 doses was deemed by Pfizer itself to have been inadequate for the 3-4- year-olds back in December. The justification is that Omicron has changed the calculus and that by getting 2 doses into kids now, when a 3rd dose is finally shown to work, millions of kids will be able to quickly complete their series.
That assumes that the 3rd dose will work. Many believe it will. But many also assumed the 2-dose series would work, including Pfizer scientists. While their earlier data had suggested that the 3-microgram injections would suffice, that was incorrect. Look, science is difficult. If the answers were easy, we wouldn't need science. (There's never been a randomized trial of parachutes in skydivers jumping from 10,000 feet, nor should there be).
•••
What's the harm? The 2-dose series was indeed reported to have an excellent safety profile. But in fact, there are downsides to proceeding with the floated plan. If the 3rd dose also fails, it's at least possible that a 4th and higher dose would generate intolerable side effects in too many children. This would be a disaster. Can you imagine?
That's why Pfizer needs to give us any interim data it may have on the 3rd dose for young children. Again, pandemics are messy. If the vaccine induced adequate antibody responses in, say, 60%-75% of the kids, it might be worthwhile. Indeed, the New York Times reported 50%-57% decreases in infections among young children who got 2 doses in the trial, implying that at least some kids had a decent antibody response, though it is unknown how long that protection lasts. In my conversations with public officials and other insiders familiar with the process over the past few days I have found myself repeating myself, saying, "Just give us something to go on here!" Alas, so far I have come up empty.
•••
Meanwhile, giving 2 doses to young children now will likely confuse parents. No matter what we say, some will believe that 2 doses of the vaccine does provide adequate protection to their kids, simply by virtue of its availability to the public. That could cause them to take risks they otherwise are not comfortable yet taking. Do we want to own that?
I also think a vaccine that doesn't work (but is safe) won't generate a ton of interest. Vaccination rates among children ages 5-11 remain woefully low, with under 20% fully vaccinated, despite strong data that they are safe and effective for them. Around 31% of parents to children under age 5 have said they intend to vaccinate their children right away once the vaccines are authorized. But that poll reflected the attitudes of parents who believed vaccines would only be approved if, fascinating concept, the vaccines actually work. How many of those parents will proceed for homeopathic doses of Pfizer? I'm just one parent, but I certainly would have been among the 31% of parents intending to vaccinate their child right away once authorized, provided that the usual thresholds for efficacy (i.e. any) remained in place. But with that thrown out, you can count me among the "definitely not" category, at least until we get the science train back on the tracks.
•••
Allowing parents to vaccinate their children under age 5 now will certainly increase the number of vaccinated kids between now and March. That will feel like progress. But will it really be? This strategy could come at a cost if other parents lose faith in the scientific process. I'm worried that if we rush now, there will be fewer young children vaccinated by next fall than if we wait a few more weeks. I'm less interested in vaccination rates in the next 6 weeks, and more interested in vaccination rates in the next 6-12 months.
Indeed, we've waited so long. Why not wait for Moderna's data? Why not wait for Pfizer's data on the 3rd dose for children under age 5? These answers are possibly just weeks away.
It's long been known that people make bad decisions when they're tired. I'm worried that our leaders and our public health officials are tired, like the rest of us, and that they're falling into that trap. Now, more than ever, when we are most at risk of making a mistake, is when we should especially insist on following the science.
•••
❓💡🗣️ What are your questions? Comments? Join the conversation below!
Follow me on Twitter, Instagram, and on Facebook and help me share accurate frontline medical information!
📬 Subscribe to Inside Medicine here and get updates from the frontline at least twice per week.